BERRYADE
Open media in modal
Open media in modal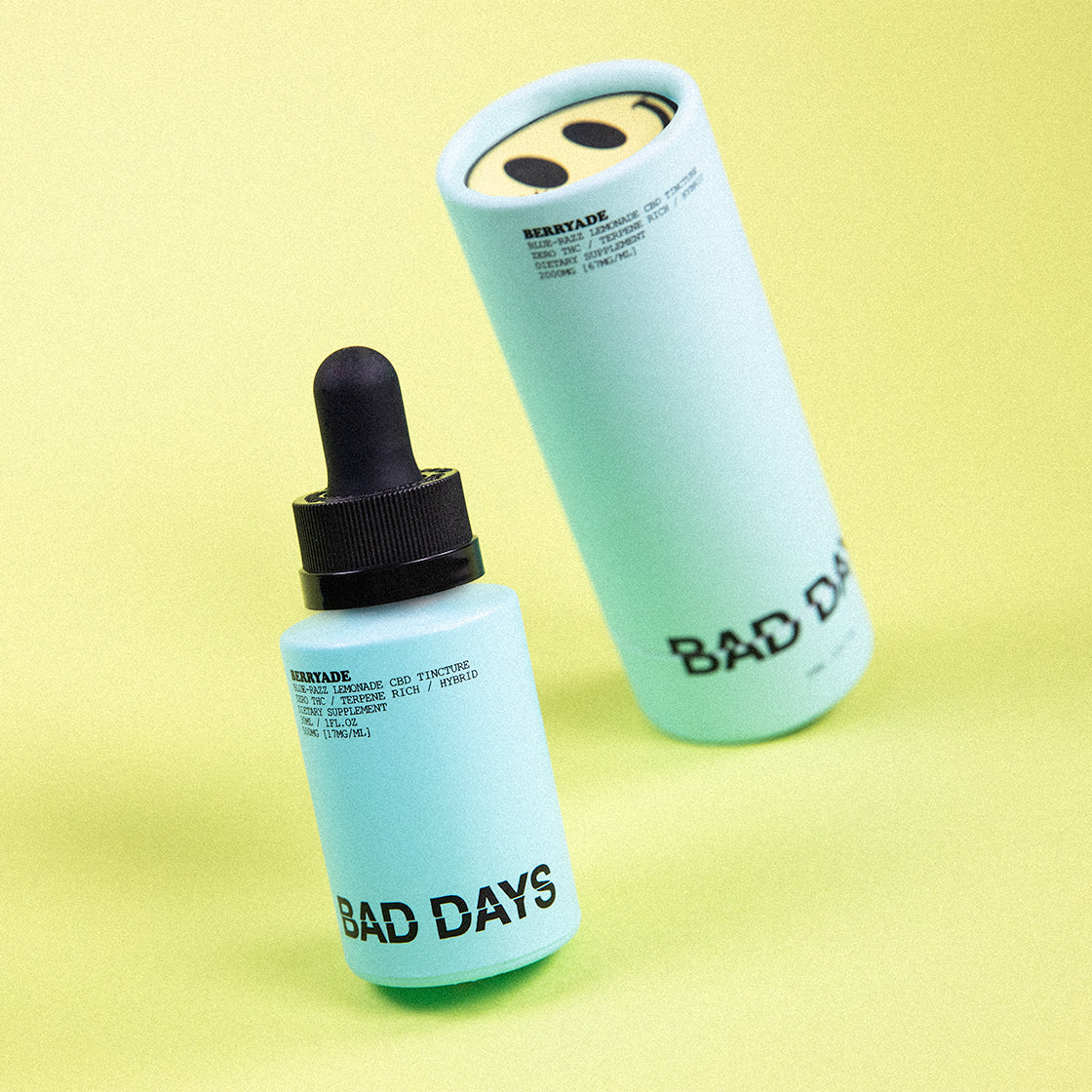 Open media in modal
BROAD SPECTRUM TINCTURE

TASTE: BLUE - RAZZ LEMONADE
SIZE: 30ML / 1 FL. OZ
STRENGTH: 500MG / 1000MG / 2000MG
EXTRACT: BROAD SPECTRUM (NO THC)
TERPENES: BOTANICALLY DERIVED BLUEBERRY AK-47 / HYBRID 

TRUE BROAD SPECTRUM HEMP EXTRACT INFUSED WITH BLUE AK-47 TERPENES + MCT BASED NATURAL FLAVORING TO ACCENTUATE THE TERPENE PROFILE. THESE HYBRID TERPENES ARE BOTH RELAXING AND UPLIFTING. CALM, SOOTHING BODY EFFECTS AND MENTALLY UPBEAT.
☑ VEGAN
☑ ZERO THC
☑ MADE WITH ALL NATURAL AND ORGANIC INGREDIENTS
☑ NON-GMO
☑ 3RD PARTY LAB TESTED
☑ ORGANICALLY GROWN & PESTICIDE FREE HEMP
☑ MADE IN A GMP CERTIFIED FACILITY
SUGGESTED USE: SHAKE WELL BEFORE EACH USE! PLACE .50ML UNDER YOUR TONGUE TWICE A DAY. LET DISSOLVE FOR 1 MINUTE. STORE BOTTLE IN A COOL, DRY, DARK PLACE AWAY FROM DIRECT LIGHT.
INGREDIENTS: Organic MCT Oil, Broad Spectrum Hemp Extract, Botanically Derived Terpenes, MCT Based Natural Flavoring, Organic Monk Fruit